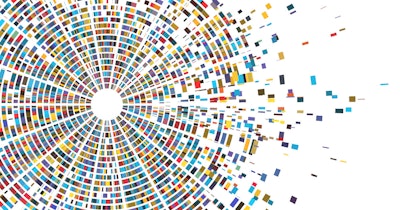 VieCure on Wednesday announced a collaboration with Labcorp to increase clinicians' access to decision-support for precision oncology.
The firms are aiming to assist patient-specific treatment plans by integrating Labcorp's precision medicine testing with VieCure's clinical decision-support tool. By doing so, they plan to enable community cancer care providers to increase precision diagnostic test utilization for cancer patients, including those living in rural and remote areas who may lack access to larger oncology centers.
Financial and other terms of the collaboration were not disclosed.
"Nearly 75% of cancer patients in the United States are treated in the community and private practice settings," said Dr. Fred Ashbury, chief scientific officer at VieCure, in a statement. "We have an opportunity to help further democratize precision oncology and make it easier for community oncologists to offer the right care for the right patient every time."
According to VieCure, the companies will be positioned to improve clinical outcomes for patients, creating a streamlined experience for biomarker-informed, personalized cancer care through an integrated clinic-genomic workflow of Labcorp's precision medicine testing solutions.
Next-generation sequencing (NGS) has become foundational for precision oncology, with rapidly expanding diagnostic, prognostic, and therapeutic implications, but there are several challenges for data standards and interoperability that make it difficult for clinicians to effectively manage and stay up to date on potential treatments.
Labcorp's precision oncology test menu includes centralized solutions – such as NGS-based tests spanning solid tumors, hematologic malignancies, and hereditary cancers -- and kitted solutions through the February 2022 acquisition of Personal Genome Diagnostics. Those capabilities enable institutions to internalize NGS, provide testing in-house, and integrate comprehensive molecular data into patient records, VieCure said.