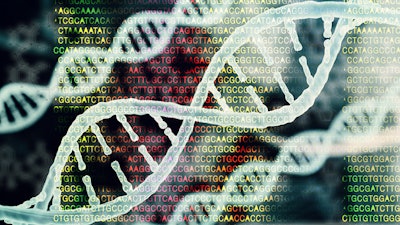 Hilden, Germany-based Qiagen on Thursday announced a strategic partnership with San Diego-based population genomics firm Helix to advance companion diagnostics for hereditary diseases.
Under the agreement, Qiagen will be the exclusive marketing and contracting partner in the U.S. for Helix's companion diagnostic services.
The partnership will leverage the Helix Laboratory Platform, which was granted the first U.S. Food and Drug Administration (FDA) de novo class II authorization for whole exome sequencing.
Financial and other terms of the agreement were not disclosed.
Qiagen said that the partnership brings a new solution to biopharmaceutical customers in support of hereditary disease therapies.
It complements solutions that both companies already provide, such as Helix's population genomics programs, Qiagen's diagnostic expertise, QIAseq Human Exome Kits, and global reach that supports research initiatives outside the U.S.
The development of precision medicines is accelerating with the need for companion diagnostic devices and tests that detect clinically relevant genetic abnormalities. These diagnostic products help guide clinical decision-making by identifying patients most likely to benefit -- or be at increased risk -- from a particular therapeutic product.
Principally used in oncology to date, companion diagnostics that employ whole exome sequencing are widely believed to have potential in hereditary disease areas such as cardiovascular, metabolic, neurodegenerative, and autoimmune diseases, Qiagen noted.
"This partnership represents another step toward bringing the power of companion diagnostics to hereditary diseases by powering Helix's leading products with Qiagen's extensive pharma and biopharma relationships, NGS capabilities, and global regulatory expertise," Thierry Bernard, CEO of Qiagen, said in a statement. "Access to a genomic database can help researchers find patients with particular biomarker signatures almost instantaneously, making trial recruitment a matter of months instead of years."
Helix has built an end-to-end platform that enables health systems, life sciences companies, and payers to advance genomic research and accelerate the integration of genomic data into clinical care. The firm has partnered with leading health systems to enable population genomics programs of at least 100,000 patients each across the U.S.
These programs accelerate patient identification and recruitment for clinical trials in hereditary diseases such as Parkinson's and cardiovascular or inflammatory disease such as nonalcoholic steatohepatitis (NASH), enable real-world evidence services and insights, and bring genetic expertise and methodologies for examining sub-cohorts within both drug discovery and clinical trials.