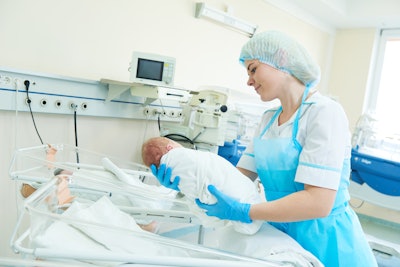 Sera Prognostics said on Tuesday that it is collaborating with health and wellness firm Sonrava Health and Cerebrae, a specialist in pricing and measuring care-product financial value, to provide Sera's PreTRM Test to members of Sonrava Health's employer-sponsored health insurance program.
The PreTRM blood test provides an early, individual risk assessment for spontaneous preterm birth in asymptomatic singleton pregnancies. It identifies nearly 90% of pregnancies where spontaneous preterm deliveries will occur, enabling earlier proactive intervention to improve the well-being of mothers and babies, Sera said.
Cerebrae has developed a technology platform that leverages actuarial and data science to forecast financial risk and monitor a healthcare product's performance. The Cerebrae Platform provides actuarially rigorous risk-management capabilities enabling participants in the healthcare ecosystem to enter into a value-based arrangement, Sera said.
Using the Cerebrae Platform, Sonrava Health has generated a forecast of the financial return on investment that employees and their families can expect by using the PreTRM Test, Sera added.