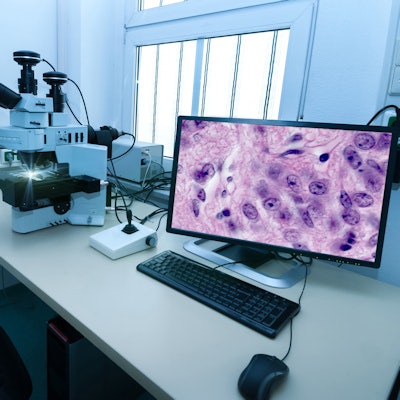 Proscia on Tuesday announced it has raised $37 million in a Series C financing round to support the adoption of computational pathology products and scale its commercial operations.
The round includes participation from Highline Capital Management, Triangle Peak Partners, and Alpha Intelligence Capital as well as existing investors including Scale Venture Partners, Hitachi Ventures, Robo Global, Emerald Development Managers, and Razor's Edge Ventures.
The financing has brought Proscia's total funding to $72 million.
The Philadelphia-based digital pathology firm said it anticipates using the new funding to expand its sales, marketing, and support teams as well as its distribution partnerships following an original equipment manufacturer (OEM) agreement with Siemens Healthineers announced in March.
Proscia added that it intends to increasingly focus on its regulatory strategy following the CE IVDR certification this month for use of its Concentriq Dx digital pathology platform in primary diagnosis.