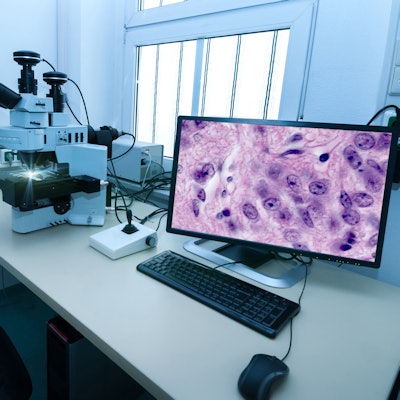 Digital pathology software developer Proscia has signed an agreement with whole-slide imaging provider Hamamatsu to spur the adoption of digital pathology across healthcare enterprises.
Under the deal, Proscia will combine its Concentriq software platform with Hamamatu's NanoZoomer series of whole-slide pathology scanners. The goal of the deal is to spur the transformation of pathology laboratories to digital operations.
The companies believe that as laboratories consider the shift to digital operation, it's key to take an approach that features broad interoperability between equipment, with centralized data and routine operations.
The collaboration will give labs expanded access to a joint solution developed by the companies for scanning, image management, and artificial intelligence, providing a unified solution for end-to-end pathology workflow.
Labs using Hamamatsu scanners will be able to integrate their images and other data into an open ecosystem centered around Proscia's Concentriq software. Customers will also receive support with implementation from the companies.