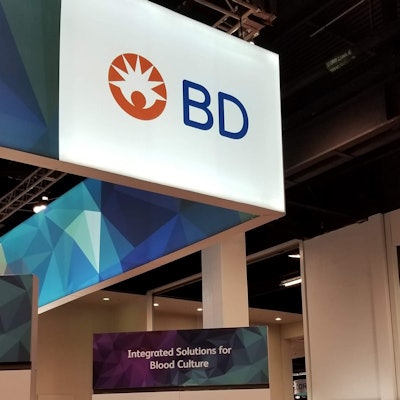 Becton Dickinson (BD) has acquired flow cytometry technology developer Cytognos from Spanish firm Vitro. Technology developed by Cytognos is used to diagnose blood cancer and detect minimal residual disease (MRD), according to the vendors.
In addition to use in MRD applications, the Cytognos technology can also be utilized in immune monitoring research for blood diseases. Terms of the deal were not disclosed.
For BD, the deal accelerates its strategy to support chronic disease management by expanding its portfolio of blood cancer diagnostics, immune assessment tests, and informatics, according to the firm. BD also gains exclusive access to advanced assays licensed by Cytognos from the EuroFlow Consortium; the firm already has existing license agreements with the EuroFlow Consortium for multiple other assays.
In addition, BD said that Cytognos' key products expand its portfolio of diagnostic and research technology for certain types of cancers that use flow cytometry, including lymphoma, leukemia, and multiple myeloma, according to the vendor. Its IVD products have the CE Mark but are not available for sale in the U.S.
Cytognos also provides several research assays for multiple myeloma MRD and immune monitoring. Cytognos CEO Fernando Martin de Lara will continue on with BD as business leader, and the company's approximately 80 employees will join BD.
An investor in Cytognos since 1996, Vitro acquired a majority stake in the company in 2018. Vitro said it divested Cytognos to focus on the launch of new IVD platforms in 2022.
Vitro is currently in the process of setting up independent units to manage its existing reagents, hardware, and software diagnostics teams; these units focus on molecular biology, anatomic pathology, and direct-to-consumer women's health services, according to the Seville, Spain-based company.