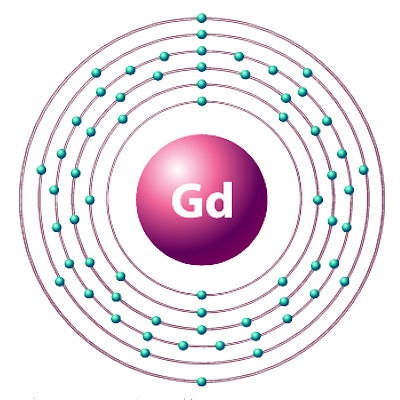 Swiss interventional radiologists have added "love bite" to the list of adverse reactions related to gadolinium-based contrast agents (GBCAs), according to a letter to be published in the April 2022 issue of Magnetic Resonance Imaging.
The authors weren't exactly "feeling the love" when they made the diagnosis, however.
"The general practitioner of the patient called us by phone. Offended and reproachfully, he told us that one of his patients, who yesterday received a contrast agent for a MRI in our department, acquired an [adverse drug reaction] with a visible sign on the patients' skin," wrote Drs. Ingrid Boehm and Bert-Ram Sah of University Hospital of Bern.
The patient had shown no adverse reactions during and after the MRI and had left their department in good health, the authors wrote. The family doctor agreed to take a photograph and after receiving it a few minutes later, "We told him the diagnosis 'love bite,' " they wrote.
Ultimately, the case belies the often casual connections both patients and radiologists can make between GBCAs and hypersensitivity reactions, Boehm and Sah noted. While contrast materials cause about 75% of adverse reactions after MRI, adverse events can occur independently of previous contrast injections in about 10% of cases, they wrote.
In clinical radiology practice, noncontrast reasons for adverse events are largely out-of-favor, yet since wrong associations between adverse reactions and contrast materials can lead to unnecessary prophylactic actions (such as antiallergy drug premedication), the case advises caution, the authors concluded.