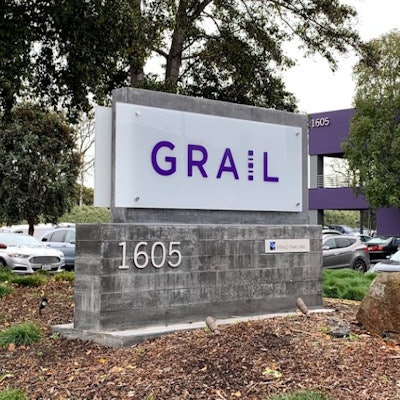 Cancer diagnostics startup Grail has announced collaborations with Amgen, AstraZeneca, and Bristol Myers Squibb to evaluate the ability of Grail's methylation-based platform to detect minimal residual disease (MRD).
Grail's platform could further a blood-based MRD assay to detect solid tumors faster and with less complexity than current MRD tests. In a press release, leadership at Amgen, AstraZeneca, and Bristol Myers Squibb welcomed the opportunity to partner with Grail and further the ability to detect cancer recurrence.
In addition, Grail announced a number of timelines for its premier Galleri multicancer detection blood test, including confirming the company's plans to introduce the Galleri diagnostic in the second quarter of 2021.
Eligible patients in the U.K. are also expected to be offered Galleri as part of a partnership with the U.K. National Health Service to support earlier cancer diagnosis. Furthermore, Grail expects to report initial results from its 6,600-participant Pathfinder trial evaluating Galleri in early 2021.