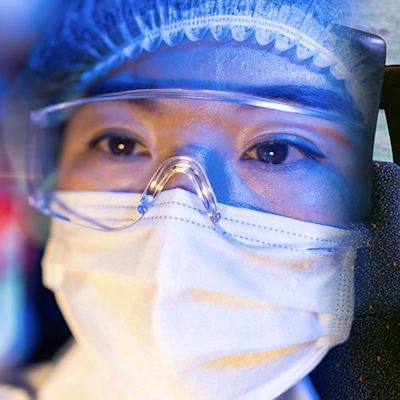 Ortho Clinical Diagnostics has received the CE Mark for its COVID-19 total antibody test. It also announced a new partnership with Quest Diagnostics aimed at expanding the availability of COVID-19 antibody tests in the U.S.
Ortho's total antibody test detects all COVID-19 related antibodies -- immunoglobulin M (IgM), immunoglobulin G (IgG), and immunoglobulin A (IgA). It runs on Ortho's flagship Vitros XT 7600 integrated system, Vitros 3600 immunodiagnostic, and Vitros 5600 integrated systems. The test will also soon be available on the Vitros ECi/ECiQ immunodiagnostic systems.
The total antibody test received emergency use authorization (EUA) from the U.S. Food and Drug Administration (FDA) in April. Ortho said it plans to manufacture several million COVID-19 antibody tests each month in Rochester, NY, and Pencoed, Wales.
In separate news, Ortho said it's partnering with Quest Diagnostics to expand COVID-19 antibody testing to more than 20 Quest laboratories in the U.S. Quest will use Ortho's Vitros COVID-19 IgG test to test patients for detectable levels of SARS-CoV-2 antibodies. The IgG test also has an EUA.