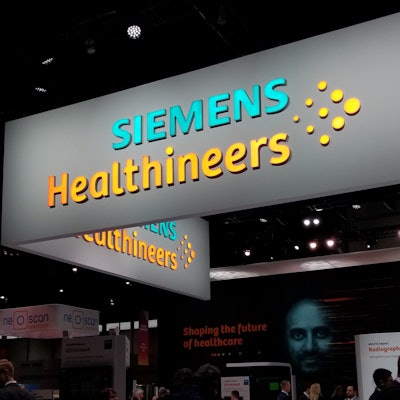 Siemens Healthineers has created a test that detects the presence of antibodies to the coronavirus that causes COVID-19.
The product is part of the company's efforts to expand its infectious disease testing capabilities during the ongoing public health crisis caused by SARS-CoV-2. It can identify both immunoglobulin M (IgM) and immunoglobulin G (IgG) antibodies against SARS-CoV-2 in blood samples and has a specificity and sensitivity exceeding 99%, according to the company.
The antibody test will be compatible with the Atellica Solution immunoassay analyzer, a system that can run more than 400 tests per hour and deliver results in about 15 minutes, according to the company. It will also likely be available on Advia Centaur XP and XPT analyzers.
Siemens expects the tests to be available by late May. The company also plans to expand manufacturing capabilities in its Walpole, MA-based facility to accommodate the production of more than 25 million tests per month starting in June.