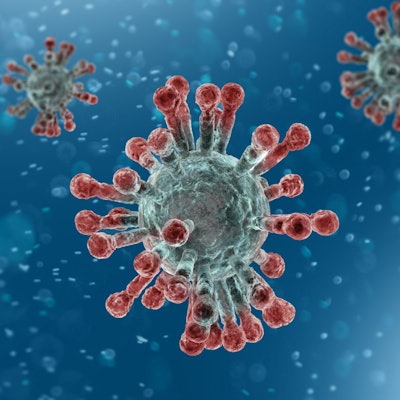 The American Society for Microbiology (ASM) has sent a letter to the U.S. Food and Drug Administration (FDA), requesting stronger oversight of the COVID-19 serology tests that are flooding the market during the pandemic.
The society warned that the U.S. risks a "repeat of the same challenges with diagnostic viral tests we have experienced to this point" if the agency fails to ensure the accuracy of these tests, the availability of test kits and supplies, and their prompt delivery, according to a letter signed by Stefano Bertuzzi, PhD, the society's CEO.
The ASM urges the FDA to do the following:
Revise current policy to increase oversight of serology tests to ensure they provide consistent and accurate results
Require companies marketing the tests to make validation data available to clinical laboratories
Provide more detailed, definitive guidance for when serologic testing is and is not useful
Provide appropriate serologic test use strategies to public health and clinical entities to ensure adequate supplies are produced and distributed
Now that antibody tests are becoming more readily available without an emergency use authorization (EUA) from the agency, the society stated that it is imperative that the FDA reevaluate its oversight of these tests, including direct-to-consumer test kits that have the potential to mislead the public and provide a false sense of security.
Furthermore, the society requested real-time, evidence-based guidance on what information the tests can and cannot provide to ensure they are used appropriately.
"These steps are paramount to getting a handle on the potential trajectory of COVID-19 and restarting the U.S. economy," Bertuzzi wrote.