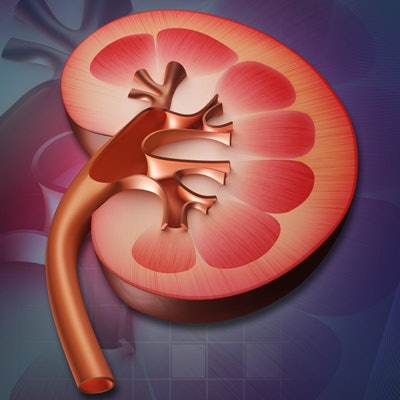 German researchers have developed a urine-based diagnostic test for kidney transplant patients that makes use of clustered regularly interspaced short palindromic repeats (CRISPR) to screen for viruses, according to a study published April 13 in Nature Biomedical Engineering.
The research shows that CRISPR's promise in medical applications may be broader than initially thought, study lead author Dr. Michael Kaminski of the Max Delbrück Center for Molecular Medicine (MDC) and Charité - Universitätsmedizin, both in Berlin, said in a statement released jointly by the center and the university.
"Most people think of gene editing when they think of CRISPR, but this tool has great potential for other applications, especially cheaper and faster diagnostics," he said.
Kidney transplant patients are at greater risk of getting sick from viruses because they take medications to suppress their immune system to reduce the chances of organ rejection, the researchers noted. Patients are tracked for infections and organ rejection with blood tests, but also with kidney biopsies, which can be invasive and costly.
Kaminski and colleagues developed a urine test that uses CRISPR technology to screen for two viruses that infect kidney transplant patients -- cytomegalovirus (CMV) and BK polyomavirus (BKV) -- as well as CXCL9 messenger RNA (mRNA), which can appear during kidney transplant rejection. In the test, viral DNA in a patient's urine is replicated so that CRISPR can identify it. A paper strip is dipped into the sample, and if two lines appear, the virus is present, according to the researchers. For the rejection marker CXCL9, mRNA is identified and replicated so that CRISPR can identify it and a similar paper-dipping process is conducted.
"While affordable urine-based diagnostic tests are available for a variety of biomarkers, from diabetes to pregnancy, they have not been widely adapted for nucleic acids, such as DNA or RNA," MDC and Charité - Universitätsmedizin said in the statement. "That's where CRISPR comes in."
The researchers tested more than 100 urine samples from kidney transplant patients and reported that the test was accurate, even in cases where there were low levels of BKV or CMV infection, and that it correctly detected signs of acute cellular transplant rejection.
Kaminski's team has a patent pending for the test and would like to conduct larger clinical studies to compare it to typical infection/organ rejection monitoring methods.
"This test could also be useful for other immunocompromised people at risk for viral infections, while the CRISPR-based diagnostic approach could potentially be adapted for other organ transplants," Kaminski said.