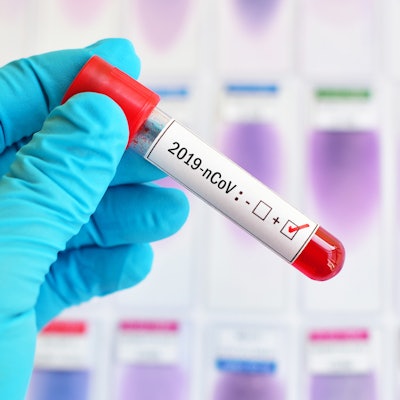 The U.S. Food and Drug Administration has expanded Quidel's emergency use authorization for the company's Lyra SARS-CoV-2 assay, a real-time reverse transcription polymerase chain reaction (RT-PCR) test for the novel coronavirus.
The expanded authorization allows clinicians to use the Lyra assay with three new thermocyclers: Applied Biosystems 7500 Standard, Roche LightCycler 480, and Qiagen Rotor-Gene Q.
The company previously announced on March 18 that it had received emergency use authorization for the Lyra SARS-CoV-2 test. The initial authorization granted Quidel the use of Lyra for the qualitative detection of nucleic acid from SARS-CoV-2 in nasopharyngeal or oropharyngeal swabs. However, the U.S. Centers for Disease Control and Prevention has since expanded specimen options to include nasal and nasal turbinate swabs, the company noted.
Quidel also announced it has received the CE Mark in Europe and authorization from Health Canada to market and sell the assay.