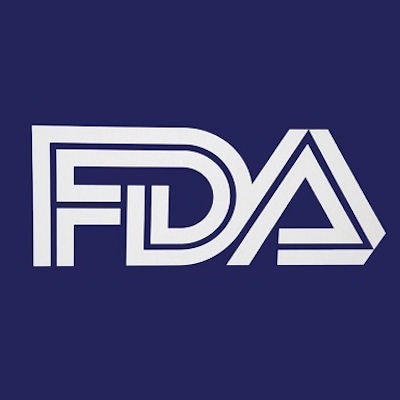 In a March 7 briefing, the U.S. Food and Drug Administration (FDA) defended the government's approach to diagnostic testing for the novel coronavirus (SARS-CoV-2), and it provided an update on how many testing kits are being distributed to clinical labs around the country.
The U.S. government's approach to diagnostic testing for SARS-CoV-2 has come under fire from critics who believe that unnecessary and overlapping regulation has slowed the distribution of tests to labs in the field. In an effort to address the situation, an updated version of the Verifying Accurate, Leading-edge IVCT Development (VALID) Act was introduced in Congress last week.
In the Saturday briefing, FDA Commissioner Dr. Stephen Hahn explained the current state of the agency's response to the coronavirus outbreak, in particular what's being done to deliver enough coronavirus tests to meet soaring demand around the country.
Hahn noted that typically in the case of an emergency, the U.S. Centers for Disease Control and Prevention (CDC) is the first developer of diagnostic tests because the agency is the first to gain access to clinical specimens and viral samples, working with the assistance of the FDA. The CDC then makes its material available to other diagnostics developers for the development of their own tests, according to Hahn's prepared remarks.
Hahn acknowledged that there were manufacturing problems with the CDC's test, with some of the first labs to receive the test reporting in early February that it was delivering inconclusive results. The CDC said the problems were due to a reagent not performing as expected, which required some reagents to be remanufactured.
Hahn said these problems have been resolved, but they created complications for public health labs and other sites that wanted to use the CDC test as the basis for their own diagnostics. The CDC and FDA have partnered with Integrated DNA Technologies (IDT), a commercial diagnostics developer, and the U.S. now has a "test that the American people can trust," he added.
IDT has been "quickly" producing tests for distribution, but each lot must undergo quality control testing by the CDC, and it can take several days for distribution and lab validation to be completed. Still, the CDC has shipped enough kits to public health laboratories to test about 75,000 individuals for SARS-CoV-2 infection as of March 7, Hahn noted. Labs in areas with the highest need have received additional tests.
Hahn also made note of several other milestones as of March 7:
The CDC test has been used to test more than 3,500 specimens from 1,583 patients at public health labs.
Over 1.1 million tests have been shipped to nonpublic labs.
IDT is shipping coronavirus testing kits nationwide, with the first batch going to California and Washington due to coronavirus clusters in these states.
IDT has an additional 400,000 tests that have passed final quality controls and are expected to ship on March 9.
Another manufacturer has a batch of 640,000 tests undergoing quality control, which should ship as early as March 9.
IDT and other manufacturers believe they can scale up the production of coronavirus testing kits, such that an additional 4 million tests can be shipped by March 13.
The above numbers do not include tests that are being developed by large commercial and academic labs.
All told, 2.1 million coronavirus tests will have been shipped as of March 9, which the agency believes will be enough to test 850,000 Americans.
Hahn also said the agency has been distributing a template to diagnostic developers to help them submit their tests for emergency use authorization (EUA) from the FDA. The agency has received 100 requests for the template, and 36 developers have sought the agency's assistance.
He further noted that seven labs have notified the agency that they would like to begin testing patients under the agency's February 29 policy to relax EUA requirements, and four have begun patient testing.
"Rest assured, we are dedicating all available resources to address this outbreak and expedite the availability of diagnostics," Hahn concluded.