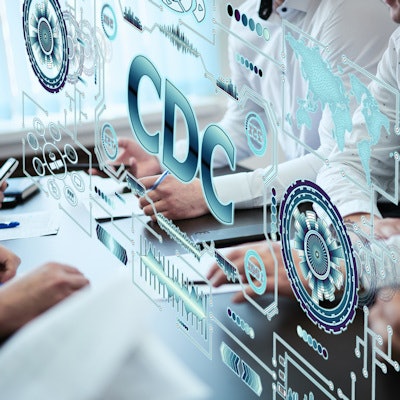 The U.S. Centers for Disease Control and Prevention (CDC) broadened its criteria for COVID-19 testing on March 4 to include more people who have flu-like symptoms. The move came after the agency was criticized for its previous, more restrictive testing policy.
"This expands testing to a wider group of symptomatic patients," the agency explained. "Clinicians should use their judgment to determine if a patient has signs and symptoms compatible with COVID-19 and whether the patient should be tested."
Symptoms of COVID-19 include fever and signs of acute respiratory illness. In making decisions about who to test, clinicians are advised to consider factors that put people at risk; for example, being in contact with patients confirmed to have the disease and a history of travel from countries particularly affected by the outbreak: China, Iran, Italy, South Korea, and Japan.
"Clinicians are strongly encouraged to test for other causes of respiratory illness, including infections such as influenza," the CDC advised.
The CDC has come under criticism for imposing overly strict diagnostic criteria and distributing faulty tests. Initially, the agency's testing criteria focused on symptomatic individuals who also had a connection with travel to China or who were exposed to someone confirmed to have the virus.
On February 27, following the first case of community spread, the CDC broadened its guidance to include the testing of patients with severe illness where no source of exposure was identified and to recognize other geographic areas stricken by the virus.
In related news, the U.S. Food and Drug Administration (FDA) on February 29 paved the way for broad testing in clinical laboratories, prior to getting an emergency use authorization (EUA).
To date in the U.S., 80 COVID-19 cases have been reported in 13 states, with nine deaths. An additional 49 cases have been reported in people repatriated to the U.S. During a March 2 press briefing, Dr. Nancy Messonnier, director of the CDC's National Center for Immunization and Respiratory Diseases, noted that states are reporting cases quickly and that state counts should be considered the most up to date. Messonnier said she expects public health labs to be able to test up to 75,000 people by the end of this week.
The CDC is still investigating problems with its own testing kits that were sent to qualified labs -- contamination is one possible explanation, but there are others, Messonnier said.
"Our focus is on moving forward," she said. "That is, on making sure that our state and local health department partners have access to the full resources of [the] CDC to diagnose cases."
Emergency funding is on the way in the U.S. On March 4, lawmakers crafted legislation authorizing $8.3 billion for a range of measures for responding to the novel coronavirus. The package includes $2.2 billion for the CDC to support public health efforts, including surveillance of the coronavirus and laboratory testing to detect positive cases.
Globally, 92,943 cases of COVID-19 had been reported as of March 4, with 3,160 deaths, according to the World Health Organization (WHO). The WHO just raised its estimate of the mortality rate of COVID-19 to 3.4%, up from 2.3% in previous estimates.