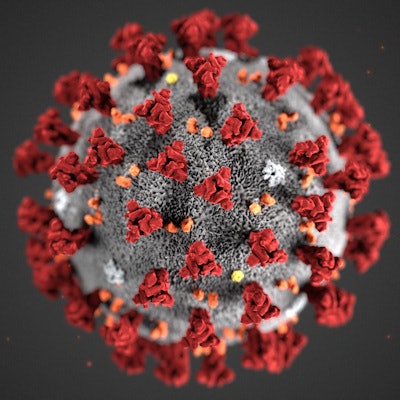 Canon Medical Systems said it has begun the development of a rapid genetic test for COVID-19, the disease caused by the 2019 novel coronavirus.
For the project, Canon is partnering with researchers at Nagasaki University to develop a test and reagents based on the loop-mediated isothermal amplification (LAMP) method from Eiken Chemical. The test and reagents will be used with a Canon compact isothermal amplified gene fluorescent detector.
The project is part of a program from the Japan Agency for Medical Research and Development (AMED) to create new diagnostic methods for COVID-19. Canon sees the LAMP method as being faster than the current standard of real-time polymerase chain reaction (PCR) testing, which could make it a better option in local areas with high disease prevalence.