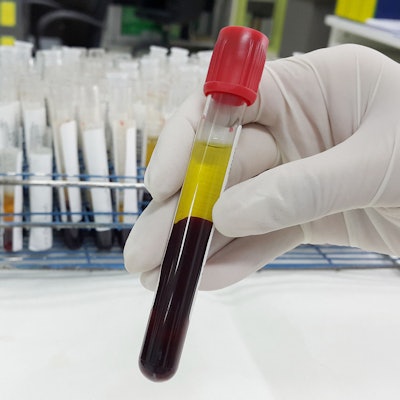 Freenome plans to get its colorectal cancer screening blood test through a validation study and expand its blood-based testing platform driven by artificial intelligence (AI) into other tumor types, as well as other disease areas, with the help of $160 million raised in a series B financing round.
Including the latest financing round -- led by RA Capital Management and Polaris Partners -- the company has raised a total of $238 million.
Colorectal cancer is the first target for the company's AI platform for detecting cell-free biomarkers in blood. In a poster presentation at Digestive Disease Week in May, the company reported that its prototype blood-based test using cell-free DNA (cfDNA) had high sensitivity and specificity for detecting stage I/II cancers.
The AI-EMERGE validation study is evaluating Freenome's approach prospectively. Results will be submitted for parallel review by the U.S. Food and Drug Administration and the U.S. Centers for Medicare and Medicaid Services.