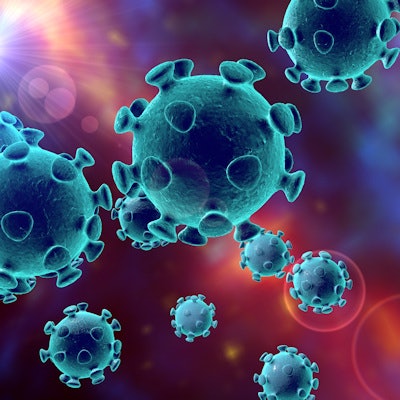 Rheonix on Monday announced that it has received an expanded Emergency Use Authorization (EUA) from the U.S. Food and Drug Administration for its COVID-19 MDx Assay.
The EUA now includes home collection using the Rheonix Laboratories COVID-19 PCR Test Saliva Home Collection Kit and use by both moderate and high complexity laboratories.
Rheonix's fully automated, sample-to-answer COVID-19 assay received its initial EUA for use on a range of respiratory specimens in 2020.
"The addition of a home collection kit expands individuals' access to a low-cost, highly sensitive COVID PCR test," Greg Galvin, president, CEO, and chairman of the board of directors at Rheonix, said in a statement. "This is critical at a time when home antigen tests have been shown to be much less effective at detecting this highly infectious subvariant."
Rheonix's PCR Test Saliva Home Collection Kit may be used for the qualitative detection of nucleic acid from SARS-CoV-2 in saliva specimens collected by individuals ages 18 years and older (self-collected), 14 years and older (self-collected under adult supervision), or 5 years and older (collected with adult assistance).
The kit will be made available for use through Rheonix Laboratories, a New York State-permitted CLIA-compliant clinical laboratory, Rheonix said. The company plans to expand the use of the kit through partnering with other authorized laboratories.