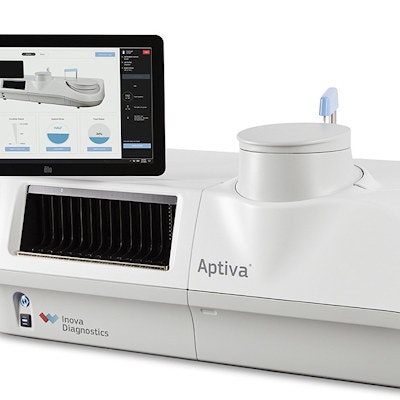 Inova Diagnostics has received U.S. Food and Drug Administration (FDA) 510(k) clearance for its Aptiva system and assay for diagnosing autoimmune diseases. The system and assay are able to process multiple analytes at the same time from a single patient sample.
The company's Aptiva system and Aptiva Celiac Disease Immunoglobulin A (IgA) assay are based on Inova's particle-based multianalyte technology (PMAT). This technology allows Aptiva to deliver up to 720 results per hour using a 12-analyte test cartridge, allowing a laboratory to complete its workflow in a single shift, according to the San Diego-based company.
Inova received the CE Mark for the products in August 2020.