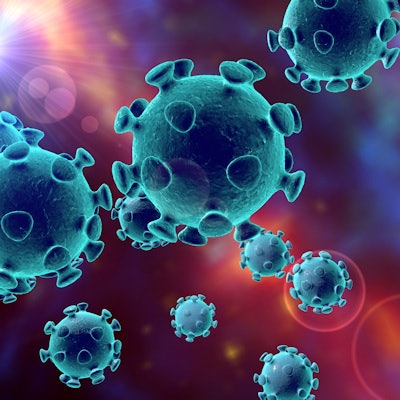 Eurofins Technologies has launched a point-of-care (POC) test that it says can identify a person's exposure to SARS-CoV-2 in 10 minutes with a sensitivity of 94.5% and specificity of 93.5%.
The serological finger-stick test, which has received a CE Mark as an IVD product, detects antibodies 19 days following the onset of symptoms, according to Eurofins.
Its Ingezim COVID-19 Crom dual-recognition immunochromatographic assays determine the presence of immunoglobulin M (IgM), IgG, and IgA that are specific to SARS-CoV-2 in a single blood, serum, and plasma sample. It uses nucleoprotein as an antigen for detection of virus antibodies, which is an abundant early-onset protein of the coronavirus, Eurofins said.