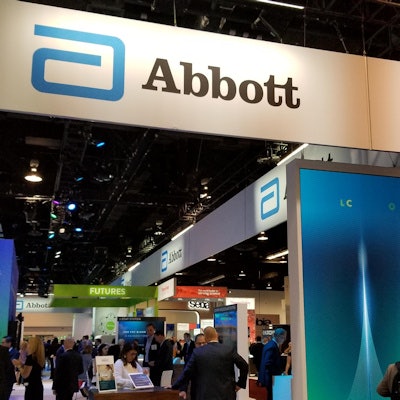 Abbott has received an emergency use authorization (EUA) from the U.S. Food and Drug Administration (FDA) for a SARS-CoV-2 immunoglobulin G (IgG) lab-based serology blood test for use with its Alinity i system.
The test is Abbott's fourth COVID-19 assay to receive an EUA. It has demonstrated 99.6% specificity and 100% sensitivity in patients tested 14 days after symptoms manifest, according to the firm. Abbott plans to ship 30 million of the tests this month for use with its Architect and Alinity i platforms; it will have capacity for 60 million in June, it said.
The company expects to receive the CE Mark for the test this week, Abbott said.