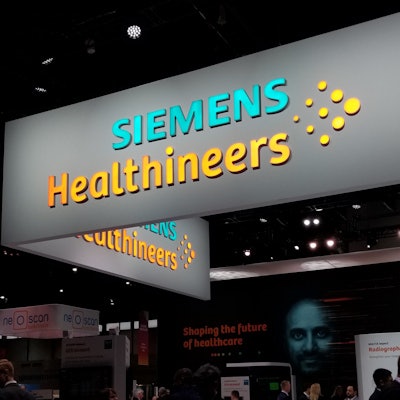 Siemens Healthineers has garnered U.S. Food and Drug Administration (FDA) clearance for its RapidPoint 500e blood gas analyzer.
Designed for diagnosis and monitoring of critically ill patients in the intensive care unit, operating room, or emergency room, RapidPoint 500e produces blood gas, electrolyte, metabolite, CO-oximetry, and neonatal bilirubin results, according to the vendor. It previously received the European CE Mark and has already been utilized in European countries to support COVID-19 response efforts; blood gas testing is often required for ventilator-assisted patients and those being evaluated for respiratory distress, Siemens said.
The critical care testing package incorporates the firm's Integri-sense technology, which provides a series of automated functional checks aimed at delivering accurate test results at the point of care, according to the company. It also offers data security features, hands-free automatic sampling, and one-touch operation. Siemens said that RapidPoint 500e can integrate into hospital networks via the company's Point of Care Ecosystem.