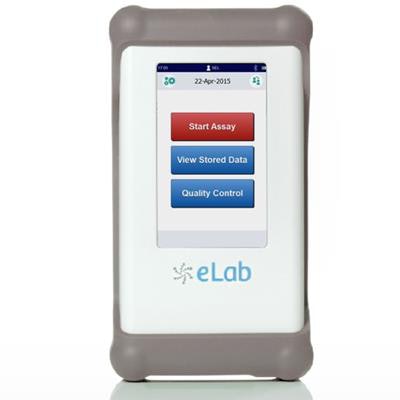 Nanomix announced that its S1 assay for serious infections, including sepsis and bacteremia, has received the CE Mark, paving the way for sales in European markets in 2020.
Designed for use with the company's handheld eLab analyzer either on the go or in laboratories, the S1 panel detects and quantifies three analytes at the same time in plasma specimens: lactate, procalcitonin, and C-reactive protein.
According to the company, results from the panel test are available within 11 minutes at the time of the patient's initial evaluation.
Nanomix plans to file with the U.S. Food and Drug Administration for the test in 2020.