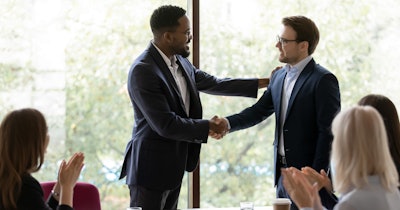 Point-of-care diagnostic test developer Proxim Diagnostics on Tuesday announced that it has received a strategic investment from IVD industry behemoth BioMérieux.
The Santa Clara, CA-based company said it will use the funds to complete the development and commercialization of the Proxim Profile System, a portable and fully automated immunodiagnostic device that can run a variety of multiplexed assays with disposable cartridges.
The amount of the investment was not disclosed.
Andrew Parker, senior vice president and head of global business development for BioMérieux, has joined Proxim's board of directors as an observer.
Proxim said it is developing a immunoassays for sepsis, cardiology, and infectious disease that can provide the same sensitivity and precision as tests run on larger, centralized laboratory equipment.
The company believes that its handheld device will improve the ability for clinicians to perform rapid, high-quality testing at the point of care, for example in emergency rooms, intensive care units, nursing homes, community/remote clinics, and in-home care, as well as in disaster relief and defense situations.
The system is currently available for research use only.