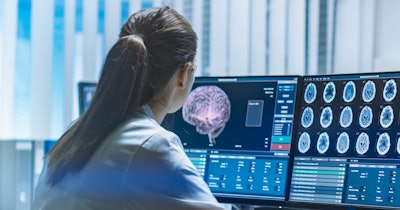 Researchers conducted a recent multisite survey of more than 8,000 patients who accessed medical test results via an online patient portal and found that patients overwhelmingly preferred receiving those results immediately, even if their provider had not yet reviewed them.
The study, involving a broad collaboration of researchers, was published Monday in JAMA Network Open.
In April 2021, federal rules went into effect mandating that healthcare providers make test results immediately available to patients. Prior studies established immediate release of clinical notes as a recommended best practice.
Online patient portals have emerged as important tools for increasing patient engagement, participation in medical decision-making, and communication with doctors. However, concerns remained about releasing test results to patients before clinicians could provide counsel, context, or interpretation.
To assess patient and caregiver attitudes related to receiving test results through patient portals, the study researchers delivered surveys to more than 43,000 patients and care partners at four geographically diverse medical centers, who had accessed their test results via an online patient portal between April 2021 and April 2022. The 29-question survey inquired about test result information, result review behavior, education and follow-up by providers, the effect of reviewing results on health and well-being, and user preferences for receiving future test results.
Of the 8,139 survey respondents, 80% reported reviewing at least one test result in the past month. Most (57%) reported normal findings. When asked about preferences for receiving future test results, 90% of respondents with normal results preferred receiving their results via the patient portal. An overwhelming 96% indicated a preference for receiving results through the patient portal as soon as they were available, even before their provider reviewed them.
Before tests were ordered, pre-counseling provided by health care teams correlated with reduced worry among patients with abnormal results. Fewer than 8% reported being more worried after viewing test results. Among respondents who reviewed a result before being contacted by a provider, almost half reported feeling less worried after reviewing their results through the portal. Among those reporting abnormal results, most (84%) reported less worry, or no change in their level of worry. However, respondents who viewed abnormal results were, unsurprisingly, more likely to report being more worried, or much more worried (17%) than those reporting normal results (5%). Nevertheless, more than 95% of patients receiving abnormal results preferred to continue receiving results immediately through the portal.
"As healthcare systems continue to navigate this new era of health information transparency, balancing patients' expectation of immediate access to their information with the need to manage increased worry is important," Liz Salmi, study co-author, said in a statement.
"Additional research is necessary to better understand the nuance of worry from receiving abnormal test results, especially as it relates to revealing information about newly diagnosed conditions, such as Huntington's disease or cancer," added Salmi, who is also the communications and patient initiatives director at OpenNotes at Beth Israel Deaconess Medical Center.
According to Beth Israel Deaconess, many of its patients are being invited to read the healthcare notes their doctors, nurses, and other clinicians write after an appointment or discussion; it calls this OpenNotes.