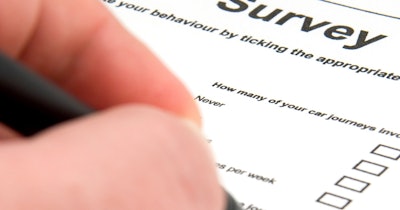 A survey of more than 2,000 U.S. adults, conducted online by The Harris Poll and commissioned by Quest Diagnostics, showed that while people are becoming more comfortable with self-testing, more of them know their horoscope sign than their blood type.
Specifically, 66% of the adults surveyed knew their horoscope sign, 58% knew their credit score, 51% knew their blood type, and 20% knew their cholesterol levels, according to the survey.
The results were reported on January 23 by Quest Diagnostics' consumer-initiated testing business. The findings came from the firm's first "Know Your Health" survey and highlighted how U.S. adults prioritize health, where they go for medical advice, and how proactive they are with staying on top of overall well-being, Quest said.
Broken down by generation, 47% of millennials (those ages 26 to 41) and 32% of Generation Z (those ages 18 to 25) reported knowing their blood type.
While 63% of Americans get health advice from healthcare professionals, about 44% of Gen Zers rely on such professional advice, and about 52% conduct internet searches for health information.
Nearly 22% of Americans get health advice from social media influencers, according to the survey, and such advice is highest among Gen Z, 40%, and millennials, 39%, compared with Gen X, 18%, and baby boomers, 3%.
"Unfortunately, there's no one-size-fits-all diet or wellness routine, as everyone's body is different," Dr. Nick Bellos, national medical director of extended care services at Quest, said in a statement. "The single best way to assess what's truly going on inside your body is through a simple laboratory test that offers the essential knowledge and actionable diagnostic insights."
Americans are getting comfortable with lab testing without first visiting a doctor, the survey revealed.
COVID-19 brought self-initiated testing to the forefront, with 4 in 5 surveyed saying they are comfortable using at-home COVID tests. As awareness grows, Americans may become more aware of the possibility of purchasing other lab tests, including thyroid, cholesterol, and food allergy tests, without a prior in-person doctor's visit, Quest said, adding that over 37% say they know this is possible.