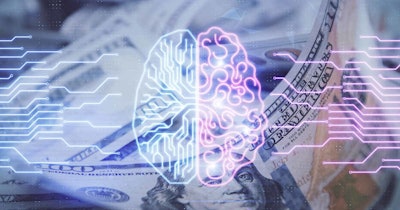 VisualDx on Wednesday announced it has received a grant from the Bill & Melinda Gates Foundation to develop diagnostic and surveillance tools to help medical providers improve treatment decisions and outcomes in underserved areas.
The firm said it will use the funds to expand equitable access to its clinical decision support, artificial intelligence (AI), and machine learning (ML) tools, providing guidance, specialist knowledge, and education for providers in low-resource settings.
Financial and other terms of the grant were not disclosed.
Specifically, as part of the initiative, VisualDx will support national public health efforts in India and Nigeria by developing country-specific logic for its decision-support platform to enhance surveillance, detection, and triage of neglected tropical diseases (NTDs) and other rare infectious diseases.
The company's tools combine AI/ML image analysis with structured clinical data, information, and questions to educate providers about the presentation and management of NTDs and other similar diseases. The tools can be tailored to meet the experience level of various users, from community health workers to physicians, VisualDx said. The tools offer robust tracking and reporting capabilities to study cases, differentials, and outcomes across each country, it added.
"The public health needs of many rural and underserved areas often go unmet from provider and doctor shortages and limited access to diagnostics, assistive technology, education, and training," Dr. Wendemagegn Enbiale, PhD, global health information officer of VisualDx, said in a statement. "Advances in modern medicine and technology have made it possible to deliver equitable, high-quality information for all patients, regardless of where they live or seek medical attention. With this partnership, we are developing decision support tools to assist primary healthcare providers working in low-resource settings."
With a shortage of healthcare providers worldwide, all facing mounting health crises, the demand for local information resources to drive positive outcomes continues to grow, the firm noted.
Tropical communities are predominantly and disproportionately impacted by NTDs and other rare infectious diseases, underscoring the need in these communities for modernized clinical and public health tools to help medical professionals and less-trained healthcare workers to provide timely and quality care.