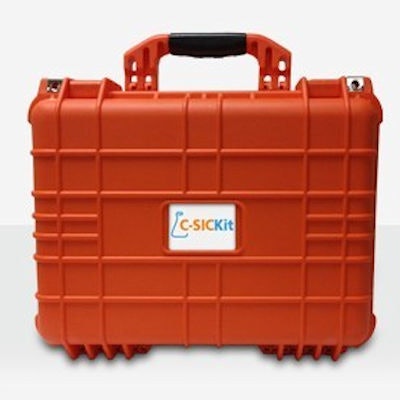 LabLynx has added a COVID-19 sample information collection kit (C-SIC) to its COVIDLiMS laboratory information management system.
The C-SIC kit captures specimen and patient information and includes it on the sample label, preventing errors during sampling and transport, according to the company. Upon arrival at the laboratory, the 2D-coded label for the sample is scanned to bring up the correct registration and then accessioned for testing, LabLynx said.
The kit scans the patient's driver license or other official ID at the point of collection, avoiding the need to write information by hand. The patient's information is then uploaded to a secure, Health Insurance Portability and Accountability Act (HIPAA)-compliant cloud database, where it can be accessed by laboratories.
The kit includes a Windows-powered tablet, a portable barcode label printer, rechargeable batteries, and power supplies in a rugged carrying case. The printer also has a belt clip, LabLynx said.