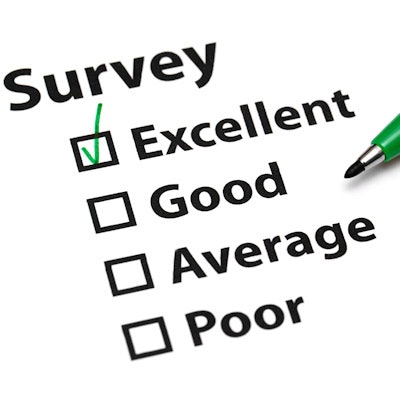 Laboratorians in the U.S. and Europe ranked GenMark Diagnostics, BioMérieux, and Cepheid among the highest for overall customer experience in a recent survey conducted by market research firm Kalorama Information.
Kalorama asked more than 300 clinical lab professionals to evaluate 21 different diagnostics companies on 18 critical customer touchpoints encompassing the time spent researching products, the selection process, and experience after a sale. Kalorama also asked customers multiple questions within each touchpoint to capture the attributes valued by clinical diagnostics customers.
Roche, Quidel, Ortho Clinical Diagnostics, Siemens Healthineers, and Beckman Coulter also charted in the top half of companies.
Judging vendor performance
Every time a laboratory professional interacts with a supplier, it's a customer-experience touchpoint and therefore a branding opportunity. Kalorama sought to find out how lab managers, technicians, pathologists, and others view these vendor experiences. The ranking of vendors is available in the firm's report "Understanding the Clinical Diagnostics Customer Experience," which allows companies to benchmark themselves against other firms.
Considering the high cost of customer acquisition, the easiest way for vendors to increase profitability is to develop their current customer accounts. Improving the customer experience through innovation, mass customization, and customer intimacy programs is a key strategy many life science companies are pursuing.
Kalorama's report identifies the relative importance of factors contributing to positive overall customer experiences so vendors can identify strengths to leverage and weaknesses to target. Laboratorians are also provided insights about their perspectives on the attributes making up each touchpoint.
Mass spectrometry on the rise
Besides the overall rankings, the Kalorama survey identified other interesting market developments -- for instance, how successful vendors are at getting their systems customers to buy consumables. The survey indicated that Roche and Siemens Healthineers respondents had customers who used own-brand consumables for their systems -- at the highest rates.
The survey also demonstrated increasing usage of certain systems in labs, such as mass spectrometers in large hospitals and microbiology point-of-care systems in smaller hospitals.
Bruce Carlson is the publisher of Kalorama Information, part of Science and Medicine Group. More information on the experience with vendors is available in Kalorama's report on its 2019 survey of laboratories.
Disclosure: LabPulse.com is a sister company of Kalorama Information.