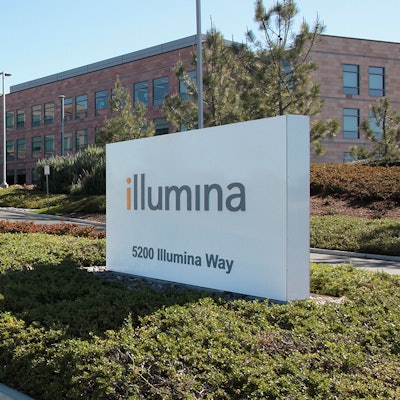 Next-generation sequencing company ArcherDX has signed a comarketing deal with Illumina for its IVD cancer tests, including ArcherDX's lead product Stratafide, a pantumor companion diagnostic.
The deal will cover comarketing of ArcherDX tests for use with Illumina's NextSeq 550Dx and MiSeqDx systems. ArcherDX is developing a portfolio of genomic tests designed for guiding cancer treatment selection, monitoring response, and tracking outcomes over time.
The Stratafide test, which identifies actionable genomic alterations in blood or tissue samples, will be the first diagnostic marketed through the partnership, according to the companies. The assay has received the breakthrough device designation from the U.S. Food and Drug Administration (FDA).
The pair have been working together since 2016 on a number of projects, including the development of ArcherDX IVD tests for Illumina's NextSeq and MiSeq systems. In a statement about the expansion of the collaboration, ArcherDX noted that after Stratafide is approved by the FDA, it plans to file for approval of its personalized cancer monitoring (PCM) product, which is designed for the early detection of disease recurrence.