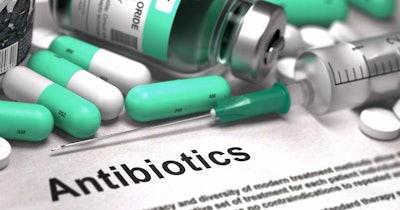 The U.S. Food and Drug Administration (FDA) said Friday that it has granted 510(k) clearance to Boston-based Selux Diagnostics for the use of the Selux AST System with the firm's Gram-Negative Comprehensive Panel.
The agency had cleared the system earlier this year for use with the Selux Gram-Positive Comprehensive Panel. The two panels can be expanded to incorporate new drugs.
The Selux AST System is used for antimicrobial susceptibility testing (AST), which determines whether an organism is susceptible or resistant to an antimicrobial drug, and helps physicians select the appropriate drug to treat an infection. The system enables simultaneous testing of a larger number of drugs and drug concentrations than previous systems, the FDA said.
Susceptibility testing systems use FDA-recognized cut-off values to indicate whether the drug is likely to be effective; drug concentrations below the cut-off are likely to be effective, and drug concentrations above the cut-off are not likely to be effective.
Since breakpoints can be updated to maintain clinical success of the drug, the Selux AST System was also cleared with a prospective change protocol, allowing the developer to update breakpoints without an additional premarket submission, the FDA added.