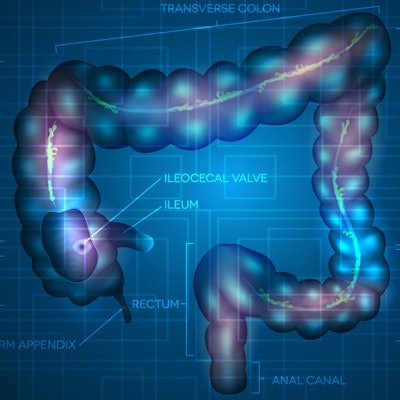 The U.S. Centers for Medicare and Medicaid Services (CMS) on January 19 issued a national coverage determination (NCD) rejecting coverage of the Epi proColon blood test for colon cancer screening. In the process, the agency also set standards for colon cancer blood tests going forward.
The Epi proColon product screens for the presence in the blood of methylated septin 9 (mSEPT9) DNA; it is the only blood test cleared by the U.S. Food and Drug Administration (FDA) for colon cancer screening.
According to the agency's final NCD, the CMS will cover blood testing as a method every three years for colon cancer screening of asymptomatic adults between the ages of 50 and 85. The CMS dictated that tests must be approved by the FDA and have sensitivity better than or equal to 74%, with specificity of at least 90%, as demonstrated in pivotal studies supporting U.S. registration. Furthermore, testing must be conducted in CLIA-certified laboratories.
In a decision memo, the agency reviewed studies on Epi ProColon and contrasted the data in a negative light with noninvasive stool tests, such as the fecal immunochemical test (FIT). CMS pointed out that no professional organization recommends blood testing for colon cancer screening and that private commercial insurance companies do not provide coverage.
The coverage decision followed a draft recommendation against the blood test released in October, which was issued in response to a request for coverage from the product's manufacturer Epigenomics, which is based in Berlin.
The polymerase chain reaction (PCR) product had been cleared by the FDA in 2016 for a narrow indication -- as an option for people who refuse accepted screening methods. CMS noted that per the FDA, epi proColon is not intended to replace colorectal cancer screening tests recommended in guidelines, notably recommendations from the U.S. Preventive Services Task Force.
Colon cancer screening is associated with a mortality benefit. Some 147,000 new cases of colon and rectum cancer are diagnosed every year in the U.S., the CMS noted. Colonoscopy still represents the gold standard for colon cancer screening, but it requires a lot of preparation as well as anesthesia.
Mail-in stool tests like FIT are less accurate than colonoscopies but broaden access to those who don't want to undergo a colonoscopy and are covered by Medicare. Flexible sigmoidoscopy and barium enemas are other alternatives to colonoscopy that are covered by the CMS.
"Since the 1990s, Medicare has covered a number of [colorectal cancer] screening tests from noninvasive fecal based tests to colonoscopy, providing a range of choices for patients to choose the most individually suitable modalities," the CMS noted. "Screening rates for Medicare beneficiaries have been consistently higher than the general recommended target group."
The CMS noted that there is evidence of a mortality benefit for early detection fecal occult blood tests (FOBT) and FIT, but not for blood biomarker assays. Furthermore, specificity is higher with stool tests, according to the agency's review of the literature (see table).
Comparison of colon cancer test performance
FIT
Stool DNA test
Epi proColon test
CMS thresholds, blood tests
Sensitivity
74%
92%
72%
74%
Specificity
96%
90%
81%
90%
CMS said that it would accept an enhanced version of the Epi proColon test that meets its performance criteria. For its part, Epigenomics said that it is considering "an appeal, litigation and/or other alternatives to achieve Medicare coverage."
"We are aware that there are several promising screening tests in development or evaluation stages and believe that Medicare beneficiaries should have timely appropriate access to innovative tests," the agency wrote. "The pathway that we have established will also provide clarity to innovators and assurance that the screening test has high sensitivity and specificity."
The rejection by CMS is a setback for liquid biopsy in this one category of colorectal cancer, but the agency has also provided a yardstick for what will be accepted in the future and vendors can keep trying, commented Bruce Carlson, publisher of market research firm Kalorama Information.