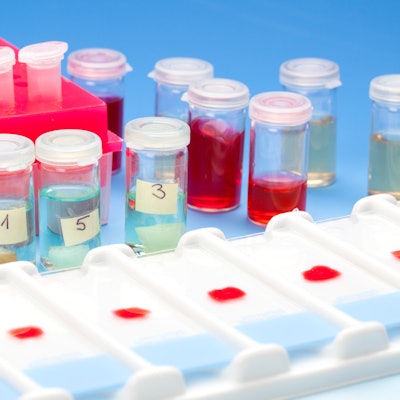 Qiagen is launching a therascreen BRAF test as a companion diagnostic to Pfizer's targeted drug Braftovi in metastatic colorectal cancer.
The U.S. Food and Drug Administration (FDA) has approved the use of the therascreen BRAF V600E kit, a polymerase chain reaction (PCR) assay, as a companion diagnostic to Braftovi. The test will help identify which patients are eligible for treatment with Braftovi, a BRAF inhibitor.
Braftovi has been approved for use in combination with Erbitux in adults with previously treated metastatic colorectal cancer and who have a BRAF V600E mutation. Qiagen noted that in patients with primary and metastatic colorectal cancer, BRAF mutations (nearly always V600E) are found in up to 15% of patients; they are thought to be key drivers of tumor growth.