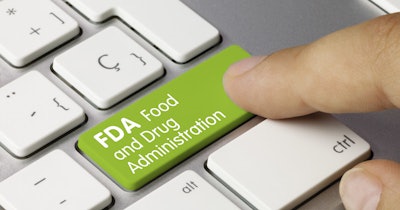 The U.S. Food and Drug Administration (FDA) on Tuesday granted marketing authorization for Cue Health's Cue COVID-19 Molecular Test. It became the first at-home over-the-counter (OTC) test for COVID-19 to be granted marketing authorization using a traditional premarket review pathway and the first at-home test for a respiratory illness authorized using a traditional premarket review pathway.
The authorization came in the wake of Cue Health's application for de novo authorization by the FDA.
The nucleic acid amplification test (NAAT) detects genetic material from SARS-CoV-2 virus in nasal swabs from adults with signs and symptoms of upper respiratory infection.
"Today's authorization is the first at-home COVID-19 test granted marketing authorization outside of emergency use authorities, representing a new era of consumer access to diagnostic tests that can be performed entirely at home," Dr. Jeff Shuren, director of the FDA's Center for Devices and Radiological Health, said in a statement. "The FDA continues to proactively work with test developers that desire to market their products beyond emergency use authorities. This is part of the FDA's broader effort to advance the development and availability of at-home tests for a variety of medical conditions to expand patient access to testing."
The Cue COVID-19 Molecular Test consists of a single-use test cartridge, a single-use sample wand (nasal swab), and the Cue cartridge reader (sold separately). The test also uses the Cue Health app, which displays results when the test is complete. The reusable, battery-operated reader runs the cartridge and communicates results directly to the app. In a study reviewed by the FDA, the test correctly identified 98.7% of negative and 92.9% of positive samples in individuals with signs and symptoms of upper respiratory infection.
Originally made available to consumers without a prescription through a 2021 FDA emergency use authorization (EUA), Cue's COVID-19 test delivers results in 20 minutes to connected mobile smart devices.
"Our integrated test-to-treatment platform, coupled with the recent authorization of our mpox test and several other molecular tests under FDA review or in clinical studies, helps enable faster and better-informed healthcare decisions while making care and treatment more convenient," Ayub Khattak, chairman and CEO of Cue Health, said in a statement.
In June 2018, Cue Health was awarded federal funds to develop the test by the Department of Health and Human Services' Administration for Strategic Preparedness and Response (ASPR) Biomedical Advanced Research and Development Authority (BARDA).