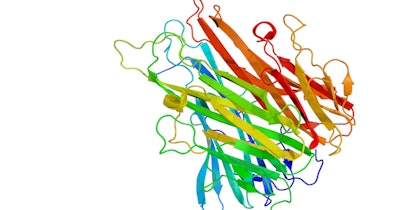 Myriad Genetics and Intermountain Precision Genomics are certified to offer solid tumor testing to patients in all 50 U.S. states after receiving the New York State Clinical Laboratory Permit, the organizations said on Tuesday.
The certification follows a recent site inspection as part of the New York State Department of Health Clinical Laboratory Evaluation Program and enables testing at the Intermountain Precision Genomics Laboratory.
"The NYS certification represents an important step forward in the advancement of precision medicine by increasing access to genetic testing that can help patients with cancer and their providers determine more targeted treatment decisions," Michael Lyons, president of oncology at Myriad Genetics, said in a statement.
Myriad's Precise Tumor test is offered by Intermountain Precision Genomics, a service of Intermountain Health, as TheraMap: Solid Tumor. It analyzes a patient's tumor DNA to discover the changes, or gene mutations, causing the cancer. Specialists apply the results to recommend a targeted treatment plan for the patient's unique tumor profile.
In 2021, Myriad and Intermountain Health announced a collaboration on a comprehensive offering of tests, which includes Precise Tumor/TheraMap. The suite, known as Precise Oncology Solutions, provides oncologists with a complete genetic analysis combining somatic tumor profiling, tissue analysis, and germline testing into one report -- helping them establish individualized treatment options for each patient.
Myriad Genetics was previously certified by the New York State Department of Health for its MyRisk Hereditary Cancer test and somatic tumor profiling MyChoice CDx test.