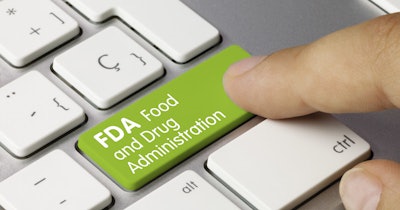 QuidelOrtho said on Wednesday it has been granted a de novo request from the U.S. Food and Drug Administration (FDA) allowing the company to market its Sofia 2 SARS Antigen+ FIA test for use by prescription only.
The company had been among the first to introduce a rapid antigen test for COVID-19 when the FDA granted emergency use authorization (EUA) for the Sofia SARS Antigen FIA in May 2020.
"With this de novo authorization, Sofia becomes the predicate device upon which subsequent devices of the same type and intended use will be compared," Douglas Bryant, president and CEO of QuidelOrtho, said in a statement.
Sofia 2 SARS Antigen+ FIA is a lateral flow immunofluorescent assay used with the firm's Sofia 2 fluorescent immunoassay analyzer.
It is intended for the qualitative detection of the nucleocapsid protein antigen of SARS-CoV-2 in direct anterior nasal swab specimens from individuals with signs and symptoms of upper respiratory infection when testing is started within six days of symptom onset.
The test is intended for use as an aid in the diagnosis of SARS-CoV-2 infections in symptomatic individuals when tested at least twice over three days with at least 48 hours between tests. It can be used by trained clinical laboratory personnel and individuals trained in point-of-care settings and proficient in performing tests using Sofia 2 instruments.
QuidelOrtho said the Sofia 2 analyzer utilizes a proprietary fluorescent chemistry design, intuitive graphical user interface, and optics system to provide an accurate, objective, and automated result in just 10 minutes, down from the 15-minute processing time achieved in the first iterations of the assay.
The Sofia 2 system is connected to Virena, QuidelOrtho's data management system, which provides aggregated, deidentified testing and surveillance data in near real time.