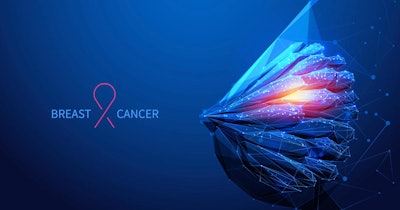 The New York State Department of Health has approved a PreciseDx laboratory developed test (LDT) used for breast cancer grading and to determine risk categories, the company said on Tuesday.
With the approval, PreciseDx can begin testing patient samples using its PDxBr test in the state of New York through its CLIA-certified laboratory.
The Clinical Laboratory Evaluation Program (CLEP) used to validate the assay is among the most important and rigorous levels of validation for LDTs, PreciseDx noted. Each LDT submitted to the NYSDOH must undergo review for analytical and clinical performance, as well as reproducibility.
"This approval marks a significant regulatory milestone for our company and is a key step on our journey to commercialization," Wayne Brinster, CEO of PreciseDx, said in a statement. "Consistent with our mission of improving healthcare, PDxBr has shown to be an effective prognostic tool to further improve risk stratification over current histopathology methods."
The assay was developed leveraging the firm's artificial intelligence-enabled Morphology Feature Array.