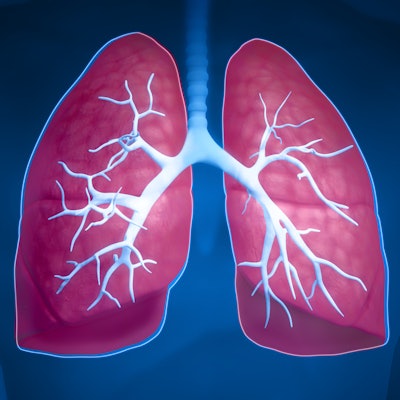 OncoCyte this week announced plans to acquire Razor Genomics and disclosed that it's aiming for a first-quarter 2020 launch of the Razor predictive test for lung cancer recurrence.
The Razor Genomics molecular prognostic assay is designed to assess risk of recurrence following the resection of early-stage, nonsquamous non-small cell lung cancer. The test received a positive initial coverage decision in August from the U.S. Centers for Medicare and Medicaid Services (CMS), which should pave the way for reimbursement.
Per the agreement, which is expected to close at the end of this month, OncoCyte is set to acquire a 25% stake in Razor for $10 million upfront, plus a $1 million milestone payment related to CMS coverage. Out of the $10 million, $4 million will go toward a prospective, randomized outcomes study of the Razor test, which is needed for inclusion in treatment guidelines, OncoCyte explained during a September 5 investor briefing. OncoCyte has an option to buy the rest of Razor for $10 million in cash plus $5 million in OncoCyte stock.
OncoCyte said the commercial launch will follow a soft launch in the fourth quarter of this year, and it expects reimbursement in the range of $3,500 to $4,000 based on rates for comparable tests. It hopes to have success similar to the Oncotype DX predictive test for breast cancer, produced by Genomic Health, which is being acquired by Exact Sciences in a recently announced deal worth $2.8 billion.
In a statement, OncoCyte noted that the deal fits with its ambition to become a comprehensive diagnostics company, with products for lung cancer patients across disease stages. OncoCyte has developed the DetermaVu noninvasive liquid biopsy test, which it is positioning as a method for providing confirmation and early diagnosis of cancer for lung nodules picked up on imaging studies. The DetermaVu platform is applicable to other types of cancer, OncoCyte noted.