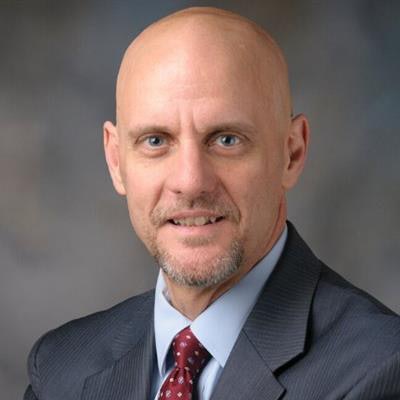 Dr. Stephen Hahn, the commissioner of the U.S. Food and Drug Administration (FDA), has left the agency. He is being replaced on an interim basis by longtime FDA regulator Dr. Janet Woodcock.
Hahn's departure was reported in the news media on January 19, and it was confirmed by the FDA in a tweet on January 20, the same day that President Joe Biden was sworn in. Woodcock is currently head of the FDA's Center for Drug Evaluation and Research (CDER).
Hahn was nominated as FDA commissioner in November 2019 by then-President Donald Trump to replace Dr. Ned Sharpless of the U.S. National Cancer Institute, who had been running the FDA as acting commissioner since the departure of Dr. Scott Gottlieb earlier that year.
Prior to joining the FDA, Hahn was chief medical executive of MD Anderson Cancer Center and served on the board of directors of the American Society for Radiation Oncology (ASTRO) from 2014 to 2018.
But as with many things, Hahn's circumstances changed with the arrival of the COVID-19 pandemic in early 2020. Hahn quickly became caught between the Trump administration's pressure for quick approval of coronavirus treatments and vaccines and the FDA's mission as the trusted guarantor of the safety and effectiveness of medical products.
Many pundits believe that Hahn buckled to the administration's pressure early on and allowed the FDA to grant emergency use authorization (EUA) to hydroxychloroquine as a treatment for COVID-19, despite lack of evidence for the drug's effectiveness in that application. The FDA in April 2019 issued a warning on the use of hydroxychloroquine for COVID-19 treatment. And a few months later, it revoked the EUA entirely.
In August, Hahn again came under fire for comments he made in a press conference supporting the agency's approval of a blood plasma treatment for COVID-19. Hahn was accused by critics of misinterpreting data from a clinical trial of the treatment in such a way as to overstate its effectiveness. Hahn later tweeted that the criticism "is entirely justified."
Finally, as the November 2020 presidential election approached, Hahn came under severe pressure from the Trump administration to approve a COVID-19 vaccine before election day. That didn't happen, as it wasn't until December 10 that an FDA advisory committee gave its recommendation to approve the first vaccine, from Pfizer and BioNTech.
But the Trump administration reportedly threatened Hahn that he would be fired if the vaccine was not approved by the end of December 11, the day after the positive committee recommendation. Hahn said that reports of the threat mischaracterized his communications with the White House, but the vaccine was approved on that day regardless.
Woodcock is a seasoned FDA veteran and will run the agency until the Biden administration appoints a permanent commissioner.