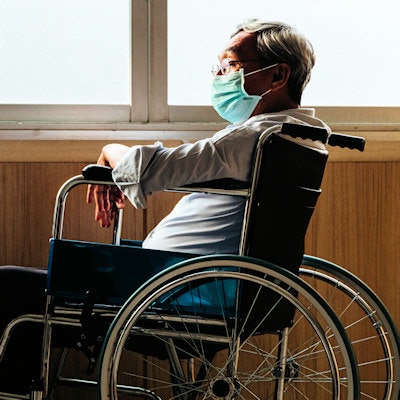 President Trump announced several new Centers for Medicare and Medicaid Services (CMS) initiatives designed to protect nursing home residents from COVID-19, including new testing requirements.
CMS will begin requiring, and not just recommending, that all nursing homes in states with a 5% positivity rate or greater test all nursing home staff each week. Doing so will enhance efforts to keep the virus from entering and spreading through nursing homes by identifying asymptomatic carriers, CMS said.
More than 15,000 testing devices will be shipped over the next few months to help support this new requirement, and over 600 devices are shipping this week.
Funding for the deployments is coming from the U.S. Department of Health and Human Services (HHS), which will devote $5 billion of the Provider Relief Fund authorized by the Coronavirus Aid, Relief, and Economic Security Act to Medicare-certified long-term care facilities and state veterans' homes.
The funds are in addition to the $4.9 billion previously announced to offset revenue losses and assist nursing homes with additional costs related to responding to the COVID-19 public health emergency and the shipments of personal protective equipment provided to nursing homes by the Federal Emergency Management Agency, CMS said.