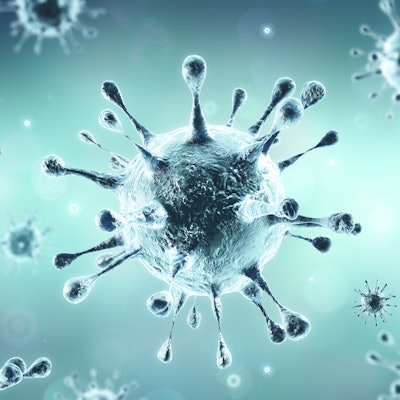 Lab services firm Quest Diagnostics is rapidly ramping up its capability to perform diagnostic tests for SARS-CoV-2, the virus that causes COVID-19, the company said in a March 14 update.
Quest on March 9 announced it had introduced its own laboratory-developed test (LDT) for COVID-19, and the test can be ordered from any healthcare provider in the U.S. The tests are processed at the company's Quest Diagnostics Infectious Disease laboratory in San Juan Capistrano, CA.
In the new update, the company said it is working with other lab firms and the American Clinical Laboratory Association (ACLA) to ramp up coronavirus testing capacity across the U.S. The ACLA said on March 13 that it expects testing capacity to reach 20,000 tests per day this week, once the U.S. Food and Drug Administration (FDA) approves high-throughput testing on additional platforms. Testing capacity is expected to reach 280,000 tests per week by April 1, assuming there are no shortages of materials and supplies.
Quest said it is also ramping up testing with its LDT diagnostic test at its high-complexity labs in Chantilly, VA, and Marlborough, MA. Test processing at these sites is expected to begin the week of March 16.
Finally, now that the FDA has approved high-throughput testing with several diagnostics, Quest expects testing to start by the end of March at labs in cities that include Dallas; Teterboro, NJ; Miami; Los Angeles; Chicago; Kansas City; Pittsburgh; and Phoenix.