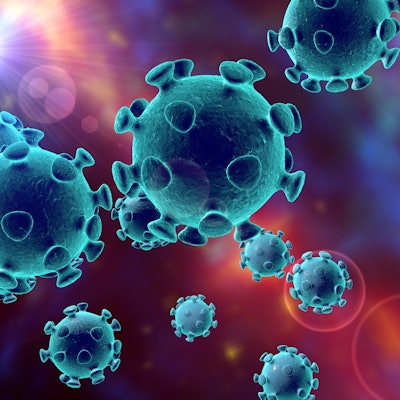 The U.S. Centers for Medicare and Medicaid Services (CMS) on February 6 offered guidance to medical labs in the field on how to use a diagnostic test for the novel coronavirus (2019-nCoV). The guidance follows the decision by the U.S. Food and Drug Administration (FDA) to grant an emergency use authorization to labs to use a test developed by the U.S. Centers for Disease Control and Prevention (CDC).
The coronavirus has been spreading quickly since the first cases began appearing in Wuhan, China, in December 2019. Diagnostic tests that can identify the virus are a key tool in determining whether individuals have been infected, but so far in the U.S. the CDC's diagnostic test is the only one routinely available. The real-time reverse transcription polymerase chain reaction (RT-PCR) diagnostic panel was developed using sequencing information made public by Chinese authorities.
Until the FDA's emergency declaration, the CDC had required that all testing with the panel be performed in its own labs. The FDA's action makes the test available to qualified labs in the field, with the CDC distributing the diagnostic panel and most of the associated reagents; labs can use their own RT-PCR equipment and extraction kits.
The February 6 announcement from CMS was addressed to state lab regulators, and it provides the guidelines under which labs can use the test. The agency noted that all labs using the test remain subject to CLIA regulations and must be qualified by the CDC -- inclusion as a CDC-qualified lab is not automatic.
In addition, the guidelines state that labs receiving the CDC diagnostic panel must verify assay performance specifications in their own labs, per manufacturers' instructions. If state regulators find a lab using a test without an emergency use authorization, they should notify a local CMS office, which will pass the notification on to CMS headquarters in Baltimore, the agency advised.
The emergency use authorization will remain in effect until the FDA revokes the declaration, CMS noted.