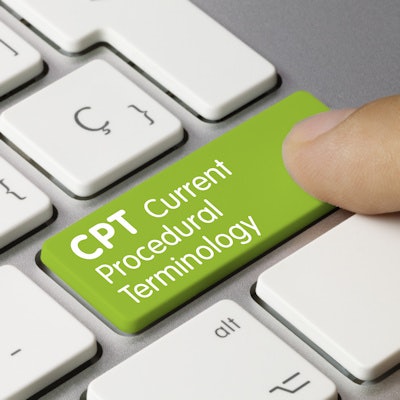 RenalytixAI's KidneyIntelX test for predicting rapid kidney function decline using blood-based biomarkers has received a Current Procedural Terminology (CPT) code from the American Medical Association for use in submitting private and Medicare insurance claims, effective in October.
The company expects that the new CPT Proprietary Laboratory Analyses (PLA) code -- 0105U -- will help the U.S. rollout of its lead product enabled by artificial intelligence (AI). A Medicare payment rate for the new code will be developed through the 2019 Clinical Laboratory Fee Schedule process, and RenalytixAI expects that this will take effect at the beginning of 2020.
The KidneyIntelX product tests for predictive biomarkers, including soluble tumor necrosis factor receptor 1 (sTNFR1), soluble tumor necrosis factor receptor 2 (sTNFR2), and kidney injury molecule 1 (KIM1), and it also takes aspects of patient history into account for its predictive scoring. The goal is to identify rapid kidney function decline and address it early enough to avoid kidney failure. The KidneyIntelX test received breakthrough device status from the U.S. Food and Drug Administration in May.
RenalytixAI was founded in 2018 with an exclusive multiyear license with the Icahn School of Medicine at Mount Sinai involving the commercialization of AI products to detect, manage, and treat kidney disease in people with diabetes and other common conditions. Among other things, the deal covers the use of deidentified data from more than 3 million patient health records from Mount Sinai, which is a shareholder in the company.
RenalytixAI is also developing the AI-enabled FractalDx blood test for use in predicting early acute kidney rejection and personalizing the administration of immunosuppression therapy in kidney transplant patients.