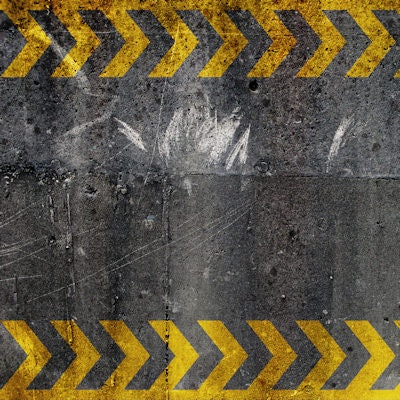 Providers of proficiency testing for CLIA tests are becoming increasingly concerned about the lack of external quality control and oversight of CLIA-waived test kits, as the number of waived kits continues to expand. Some 1,400 waived test kits are now on the market, compared with 30 three decades ago.
Test kits that are waived from CLIA oversight are considered to be straightforward enough that they may be performed easily. But sometimes procedural mistakes occur when untrained clinical lab personnel work without the benefit of external quality assurance testing, and errors may not get picked up until the damage has been done.
Nearly three decades have passed since the U.S. Centers for Medicare and Medicaid Services (CMS) last updated CLIA regulations. Back then, only nine test methodologies, or test kits, were waived, but today, more than 1,400 test kits have been waived. Some test methodologies have become more complex and sophisticated over the years, but CLIA program regulations, which have not been updated for many years, have not taken into account newer test methodologies.
A test, or analyte, itself is not waived, but a methodology or test kit can be waived for CLIA oversight by the U.S. Food and Drug Administration (FDA). In February, CMS proposed adding 29 new analytes and deleting some existing tests in updated CLIA proficiency testing rules. Comments for the proposed changes are due on June 4.
While the proposed update addresses analyte regulation, it does not address waived test kits, which concerns proficiency testing organizations. Test kits are CLIA-waived because they are minimally technical. They use methodologies that are so simple and accurate that the likelihood of erroneous results is negligible. They use unprocessed specimens -- whole blood or oral fluid -- and pose no reasonable risk of harm to the patient if performed incorrectly. Some have been cleared by the FDA for home use.
Always room for error
"Waived testing is considered to be straightforward and uncomplicated enough that it may be performed by anyone able to read and follow the instructions on the testing kit's package insert," explained Christine Myers, senior associate with the medical lab evaluation program at the American College of Physicians, which offers a CMS-approved proficiency testing program.
"There are times, however, that procedural mistakes will happen when untrained personnel are running clinical laboratory tests without the benefit of external quality assurance testing, such as proficiency testing," Myers said. "These errors can go on indefinitely unless something brings these mistakes to light, and this is usually only after a patient's health has been negatively affected."
For example, she noted that errors could lead to the misdiagnosis of an infectious disease or an unneeded increase or decrease in medication amounts to control glucose levels, based on flawed glucometer or hemoglobin A1c results.
"These types of errors may be caught when a laboratory participates in proficiency testing because testing compares test kit results against other labs using the same or similar testing methods," Myers explained.
The main concern of proficiency testers is that without some type of external quality assurance testing, errors can go undetected for days or weeks before a serious situation brings problems to light. Moreover, two years or more can lapse between outside inspections of a laboratory performing waived testing in-house. If a lab is only doing waived testing, it may never be inspected by an outside agency -- decisions on a patient's diagnosis and treatment might be made based on flawed testing, and negative outcomes would result.
Alternatives to proficiency testing
Waived test kits can be submitted for proficiency testing. However, if proficiency testing is not a financial option for a lab, then the lab might consider performing split testing, in which a select number of patients are tested in-house and a duplicate sample is sent for testing at a reference or neighboring lab that participates and is successful with its own proficiency testing program, Myers explained. This would require additional work on the waived lab's part as it would need to ensure that the testing is performed by a CLIA-licensed lab using the same or similar methods.
"The overall point is to offer quality tests and test kits with results that keep patients safe."
— Christine Schimpf, American Academy of Family Physicians
Waived testing was supposed to include methodologies that were so simple that they would render reliable results, even if tested by people with no formal laboratory training, said Christine Schimpf, manager of proficiency testing at the American Academy of Family Physicians (AAFP). But the issue is that the methodologies have become more complicated -- labs have quality control as well as checks and balances in place so that they do not get erroneous results, but errors still do occur, Myers said.
For example, many problems occur when test performers take shortcuts or don't perform the test according to the manufacturer instructions, and they end up with results that are not as reliable as they should be, Myers added.
AAFP's Proficiency Testing Program has client laboratories that use only waived test kits. Yet these labs enroll and participate in proficiency testing so that they would know how well the test kits and the labs' staff have been performing. Schimpf is concerned that certain waived tests are not regulated and that incorrect results could affect patient safety. Waived test kits do not require daily quality control. These kits and tests only require quality control and oversight on each new lot of material or each time a new test kit is opened.
"Everything in the test kit is supposed to be in good shape. But problems could occur if a box of kits is left in the sun or if they are placed in a freezer by accident and they're frozen," she said, explaining that all these possibilities are in play. "You wouldn't think that people would make those mistakes. But they do happen," Schimpf noted.
Other problems occur when test results are incorrectly interpreted or when results are incorrectly entered into the patient's report. Schimpf also expressed concerns that the proposed CMS rule does not address waived test kits, only regulated analytes.
"The overall point is to offer quality tests and test kits with results that keep patients safe," Schimpf said.