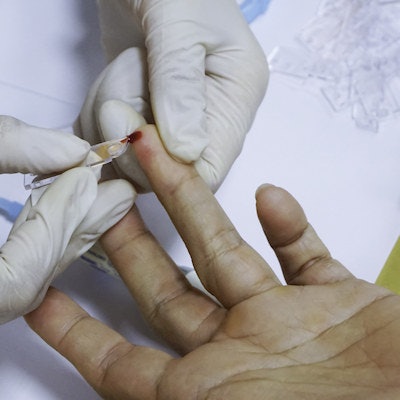 Healthcare system Mercy has announced that it will offer Grail's multicancer early detection blood test, Galleri, which detects early signals for more than 50 cancer types.
The test, which aims to complement U.S. guideline-recommended cancer screenings, looks for a shared signal present in the bloodstream that has been associated with many cancers.
The test "has shown the ability to screen for hard-to-detect, aggressive, and often deadly types of cancer like pancreatic, ovarian and esophageal, which oftentimes have no warning signs and are caught too late," Dr. Jay Carlson, clinical chair of Mercy Research, said in a statement.
Only available by prescription, the Galleri sequencing test is recommended for adults with an elevated risk for cancer, such as those age 50 or older.