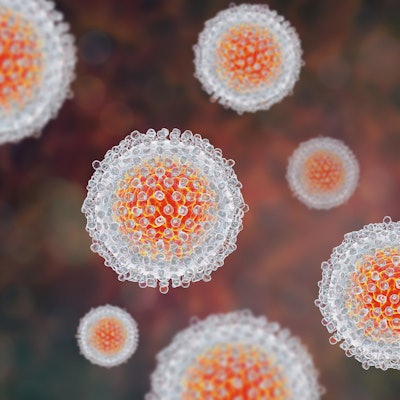 A joint study conducted by Quest Diagnostics and the U.S. Centers for Disease Control and Prevention (CDC) has found that while the rate of hepatitis C (HCV) antibody screening increased 145% in pregnant people during the decade-long study period ending in June 2021, less than half of all pregnant people were screened in early 2021.
Quest noted that the CDC and the U.S. Preventive Services Task Force (USPSTF) published guidelines in early 2020 acknowledging the value of HCV antibody screening in response to growing rates of infection. A significant increase in screening was seen following the guidelines but many patients are still not receiving the recommended testing, Quest noted.
The new study found that nearly 41% of pregnant people received screening in early 2021.
The study, based on the deidentified results of more than 5 million pregnant people in the U.S., was recently published in Obstetrics & Gynecology.