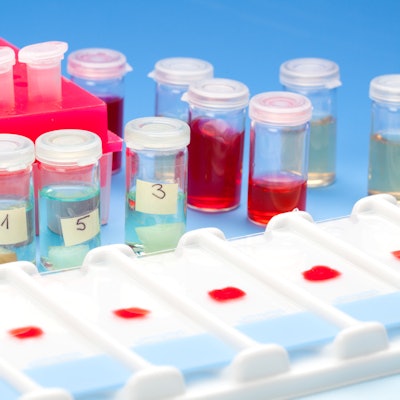 Oncology diagnostics developer Datar Cancer Genetics is highlighting the results of a large study that investigated its liquid biopsy test to differentiate between cancerous and noncancerous growths.
The company-sponsored international study included blood samples from more than 30,000 individuals, including thousands of people with 27 types of solid organ cancers. The authors published the results on September 30 in the American Cancer Society's journal Cancer Cytopathology.
The findings showed that Datar Cancer Genetics' test confirmed malignancy by detecting circulating tumor clusters in 92% of 9,000 individuals with known cancers at the outset of the study. It also detected cancer in 93% of 6,025 people with suspected malignancy at the beginning of the study.
Further immunocytochemistry (ICC) analysis of the cells revealed organ-specific and subtype-specific cancer markers in 93% of cases. In addition, the circulating tumors went undetected in 95% of blood samples from 700 individuals with benign conditions and 96% of samples from 13,919 healthy, asymptomatic people.
The authors concluded the study was the "first comprehensive report" to demonstrate the feasibility of using ICC to profile circulating tumor clusters. The new test also produced accuracy results comparable to histopathological examination, the authors wrote.
The findings reflect the "profound impact" that liquid biopsy could have on cancer diagnosis, according to Datar Cancer Genetics. The company also noted the test is expected to be commercially available soon.