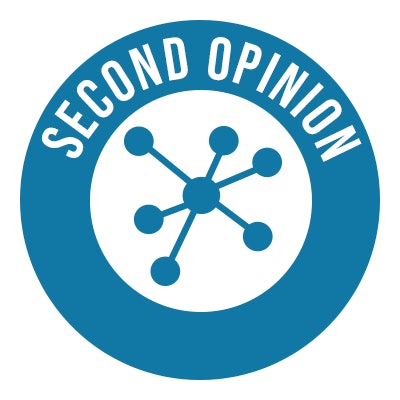 On January 27, the U.S. Centers for Medicare and Medicare Services (CMS) published its final national coverage determination (NCD) on next-generation sequencing (NGS) for somatic and germline mutations. The policy has largely been portrayed as a big win for Medicare beneficiaries with hereditary breast or ovarian cancer.
The implications of the new policy, however, are less positive than what appears at the surface. Patients seeking germline testing are only slightly better off now than they were two years ago, before the NCD was initiated.
How did we get here? In late 2017, CMS issued a proposed decision memo for NGS in Medicare beneficiaries with advanced cancer, spurred by an application from Foundation Medicine for approval of its FoundationOne CDx test. All indications were that the policy was specific to somatic testing.
Many were caught off guard when the final NCD released in March 2018 applied broadly to all NGS-based testing -- somatic and germline. The policy stated that patients must have recurrent, relapsed, refractory, metastatic, or advanced cancer and be seeking additional treatment to qualify for NGS testing. It also stipulated that all NGS-based tests must be cleared or approved by the U.S. Food and Drug Administration (FDA) and that testing was limited to once per primary cancer.
The implication was that germline and somatic NGS-based tests were not covered for Medicare beneficiaries with early-stage cancers. While not ideal, this is appropriate for biomarker tests because all approved companion diagnostics have indications for advanced-stage cancers.
Germline testing, however, has clinical utility in guiding surgical and treatment decisions as well as risk management for additional cancers -- regardless of the cancer stage. The NCD restricted NGS-based germline testing in breast and ovarian cancer to only those with advanced cancer, and it did not permit the Medicare administrative contractors (MACs) to institute their own NGS testing policies for these patients.
Controversial policy
Stakeholders from the diagnostic laboratory, healthcare professional, and patient advocacy communities quickly mobilized to fight the new policy. Historically, germline testing, including NGS-based tests for hereditary cancer syndromes, was covered by MACs through local coverage determinations (LCDs). Despite the fact that NGS testing is now the standard of care, the new NCD superseded these policies, limiting local coverage to older, less advanced, and more expensive methods such as Sanger sequencing.
CMS reopened the NCD in response to the public outcry. Nearly two years later, the revised policy released last week contained a number of positive changes.
First, the NCD was renamed, removing the reference to advanced cancer. The new title, "Next Generation Sequencing (NGS) for Patients with Somatic (Acquired) and Germline (Inherited) Cancer," reflects the value of germline testing in earlier-stage cancers.
CMS gave the MACs authority to do NGS-based testing when performed in a CLIA-certified laboratory for patients with any type of cancer (the agency previously excluded breast and ovarian cancer) who also have:
A clinical indication for germline (inherited) testing of hereditary cancers
A risk factor for germline (inherited) cancer
Not been previously tested with the same germline test using NGS for the same germline genetic content
The third criterion is critical as the policy previously indicated that access would be provided for those who had "not been previously tested using NGS." The language for somatic testing was also revised to read: "not been previously tested with the same test using NGS for the same cancer genetic content." This allows for NGS-based somatic and germline testing when indicated, as well as repeat testing when new variants are identified.
Postal code lotteries
The MACs already had the authority to cover NGS testing before the NCD. In fact, four of the MACs were offering coverage of multigene panel testing "if more than one mutation may be indicated." It is now up to the MACs to establish or update their LCDs to cover NGS-based germline testing. Some regions will likely cover it and others may not, resulting in disparate care based on where the patient lives.
As for national coverage of NGS-based germline testing, there is a major obstacle. CMS maintained the stipulation that the diagnostic laboratory test using NGS must have FDA approval or clearance. Currently, no such germline test exists. The tests that meet this criterion focus on somatic testing or use a technology other than NGS.
Therefore, while CMS claims that coverage has been expanded, NGS-based germline testing is not available to Medicare beneficiaries at the national level. It will be interesting to see if any labs apply for FDA approval or clearance. In the meantime, patients must rely on LCDs for germline tests for hereditary cancer, and access is very limited.
Facing Our Risk of Cancer Empowered (FORCE) is working with members of Congress to introduce legislation that would revise the Medicare statutes, allowing for germline NGS testing of Medicare beneficiaries with a personal or family history of a pathogenic mutation or a personal or family history suspicious of hereditary cancer, as recommended by the National Comprehensive Cancer Network (NCCN) guidelines. This would resolve the issue of national coverage and give high-risk, unaffected carriers the opportunity to be tested.
Lisa Schlager is vice president of public policy at Facing Our Risk of Cancer Empowered, based in Tampa, FL. FORCE is a nonprofit organization that provides support, education, and awareness to those facing hereditary breast, ovarian, colon, and related cancers.
The comments and observations expressed herein are those of the author and do not necessarily reflect the opinions of LabPulse.com.