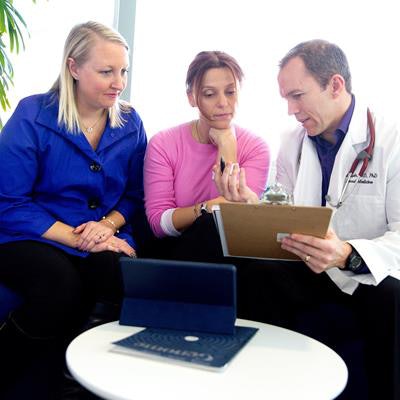 Direct-to-consumer genetic tests that provide limited screening put people at risk for false-negative results, according to a study by Invitae presented at the American Society of Human Genetics (ASHG) annual meeting held October 15-19 in Houston.
Researchers analyzed the drawbacks of limited variant screening tests, which provide information on a limited and specific set of genetic changes associated with disease risk out of potentially thousands of genes that may be involved.
The analysis of 270,806 patients referred for MUTYH genetic testing and 119,328 patients referred for BRCA1/2 testing was conducted by Dr. Edward Esplin, PhD, a medical director at Invitae, and colleagues. A limited variant screening approach would have missed 40% of people who had mutations in both of their MUTYH genes; these individuals have an extremely high risk for developing colorectal cancer over their lifetime, according to the company.
As for BRCA1/2 testing, limited screening would have missed 19% of Ashkenazi Jewish carriers, who are at high risk of developing breast cancer. Furthermore, Invitae said that 94% of non-Ashkenazi Jewish individuals had a BRCA1/2 mutation that would be missed with limited variant screening.
The results underscore the need for in-depth, comprehensive clinical genetic testing, the company concluded.
The study understandably raised the ire of competitor 23andMe, which markets the first and only direct-to-consumer genetic tests cleared by the U.S. Food and Drug Administration (FDA). The company's breast/ovarian cancer risk test screens for three variants in the BRCA1 and BRCA2 genes. The clearance for colon cancer risk testing covers the two most common genetic variants influencing MUTYH-associated polyposis.
In a statement provided to LabPulse.com, 23andMe noted that the Invitae study has not been published, is not peer-reviewed, and was distributed by a competitor. Furthermore, 23andMe stands behind its testing process, which it says has an accuracy of more than 99%.
"We're the only direct-to-consumer genetic service with FDA-authorized reports. It is patently wrong to state that 23andMe delivers 'false negatives' for variants that it does not test nor claim to test for," the company said. "This is a false and misleading characterization of 23andMe's test."
Many people do not qualify for clinical testing, and for them, the 23andMe screening tool can identify risks, the company said. It is not a diagnostic test, and 23andMe recommends that people with a family history of cancer first consult with a health provider.