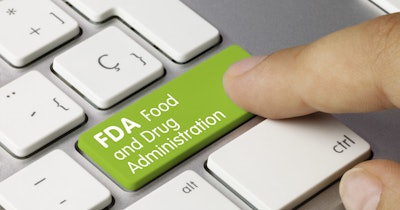 The U.S. Food and Drug Administration (FDA) said on Tuesday that it has cleared BioMérieux's BioFire Spotfire Respiratory Panel, the first COVID-19 test to receive a Clinical Laboratory Improvement Amendments (CLIA) waiver.
The in vitro diagnostic (IVD) test is used for the simultaneous detection and identification of multiple respiratory viral and bacterial infections in individuals suspected of having COVID-19 or other respiratory tract infections.
The agency reviewed the BioFire test through a dual 510(k) and CLIA waiver pathway, which was designed to speed bringing accurate IVD tests to CLIA-waived settings.
Waived tests include those cleared by the FDA for home use and tests approved for waiver under specific CLIA criteria.
According to BioMérieux's website, the respiratory panel uses a nasopharyngeal swab in viral transport media to detect numerous viruses including adenovirus, SARS-CoV-2, human metapneumovirus, human rhinovirus/enterovirus, influenza A virus, influenza A virus A/H1-2009, respiratory syncytial virus, and others. It also detects bacteria – specifically, Bordetella parapertussis, Bordetella pertussis, Chlamydia pneumoniae, and Mycoplasma pneumoniae.